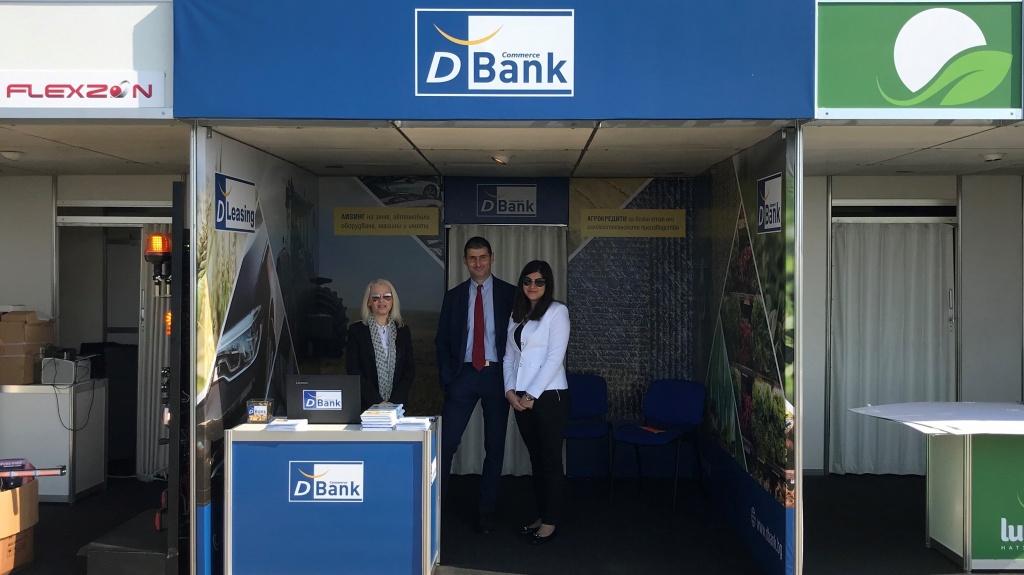 D Bank at Bata Agro - the largest agro exhibion in Bulgaria
D Bank will once again take part, along with its subsidiary D Leasing in the largest exhibition for agricultural machinery and agriculture in Bulgaria - Bata Agro. The exhibition is held from 16th to 20th of May, 2022 at Stara Zagora Airport.
D Bank and D Leasing offer its iconical comprehensive services to agribusiness at their stand, as farmers - individuals registered as farmers, cooperatives, legal entities and sole proprietors can get acquainted with our specialized agricultural loans collateralized with subsidies, loans for the purchase of agricultural land, loans for financing European projects, leasing of equipment and land, as well as our special offer for full banking services for year round activities and stages of agricultural production with the traditional for the Bank favorable interest rates and expert services.